Welcome to Voices West
No front page content has been created yet.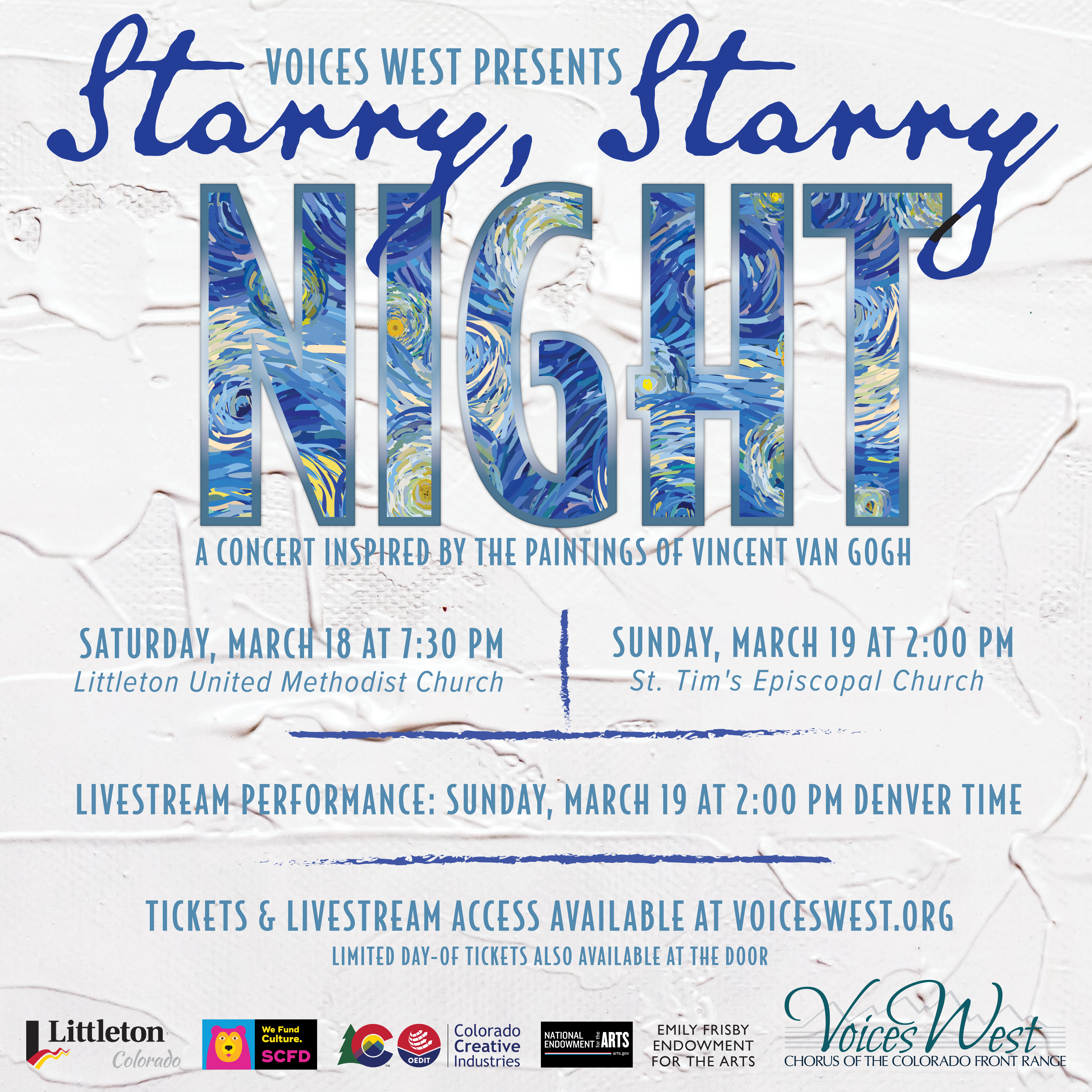 Tickets to Starry, Starry Night (March 18 & 19): TICKETS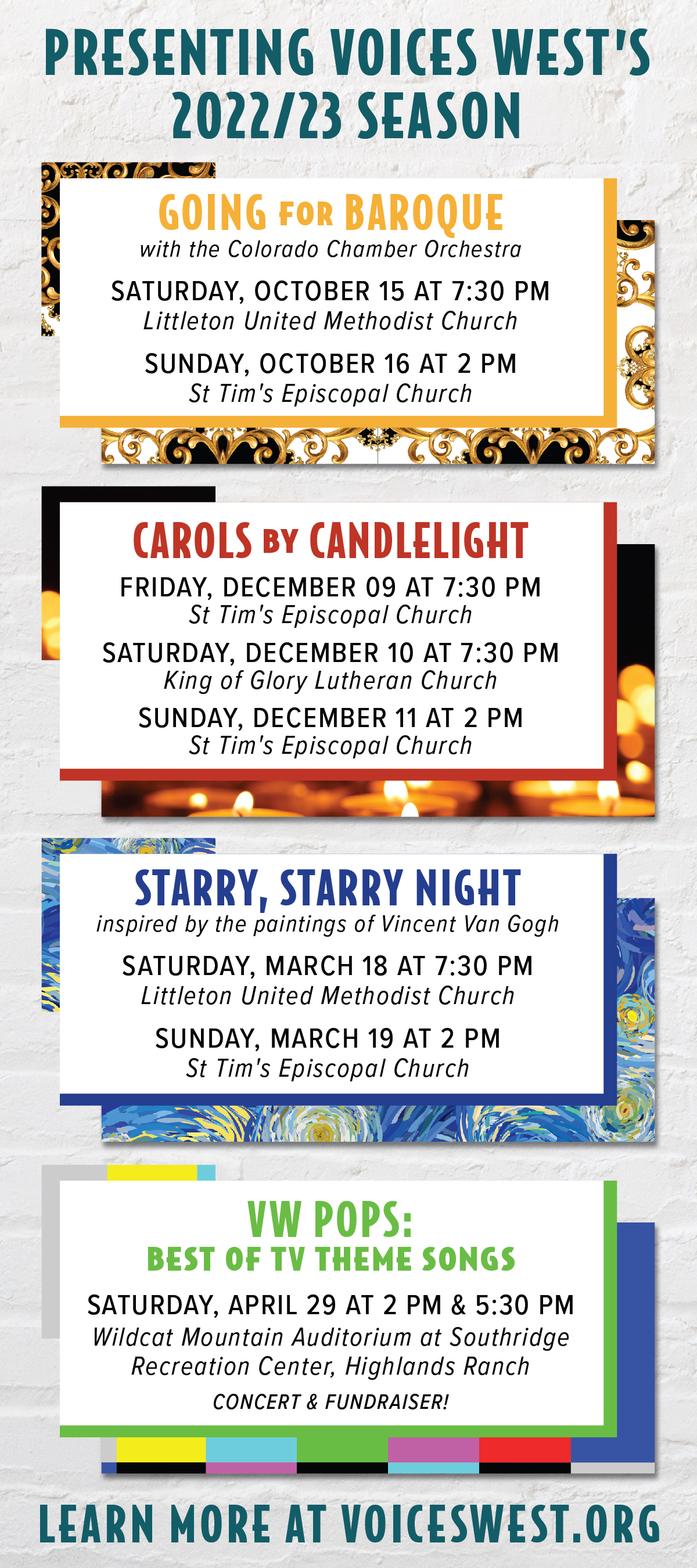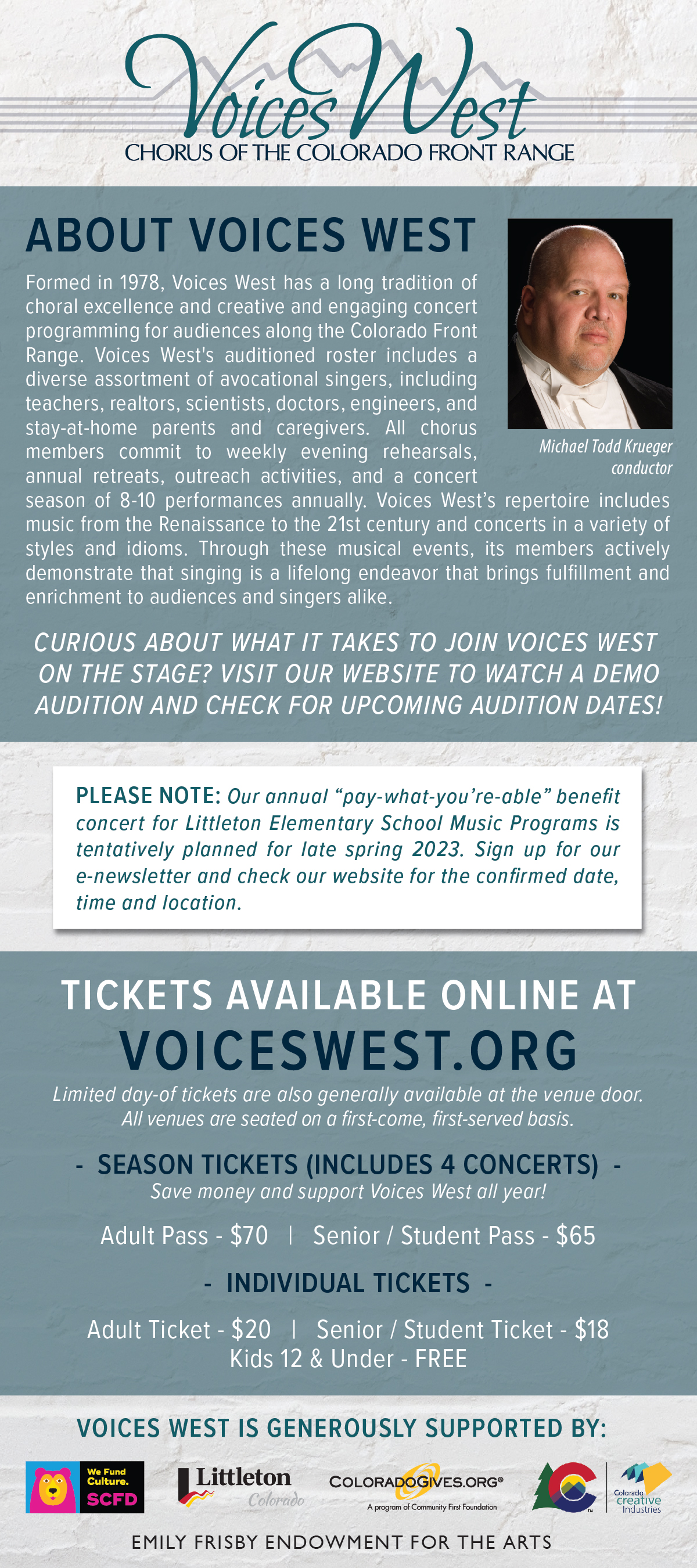 We appreciate your patience as we continue to develop this site
Voices West does not and shall not discriminate on the basis of race, color, religion, creed, gender, sexual orientation, gender identity, gender expression, age, national origin, ancestry, disability, marital status, or military status in any of its activities or operations. These activities include but are not limited to hiring and firing of staff, auditioning and selecting singing members, selecting volunteers and vendors, and providing services. Voices West is committed to providing an inclusive and welcoming environment for its members, staff, volunteers, audience members, and vendors.
Voices West is not a religious organization. While we often perform in church venues, we are not affiliated with any religion or religious organization.
Featured Events
There are no featured events at this time! Feature some by checking the Featured Event box on the event edit screen.