Welcome to Voices West
No front page content has been created yet.
Thanks to everyone who attended our Season 45 opener in October! We hope to see you on 12/8 & 12/10 at Carols by Candlelight (12/10 performance will be livestreamed) and 12/9 at our holiday concert for kids, Here Comes Santa Claus!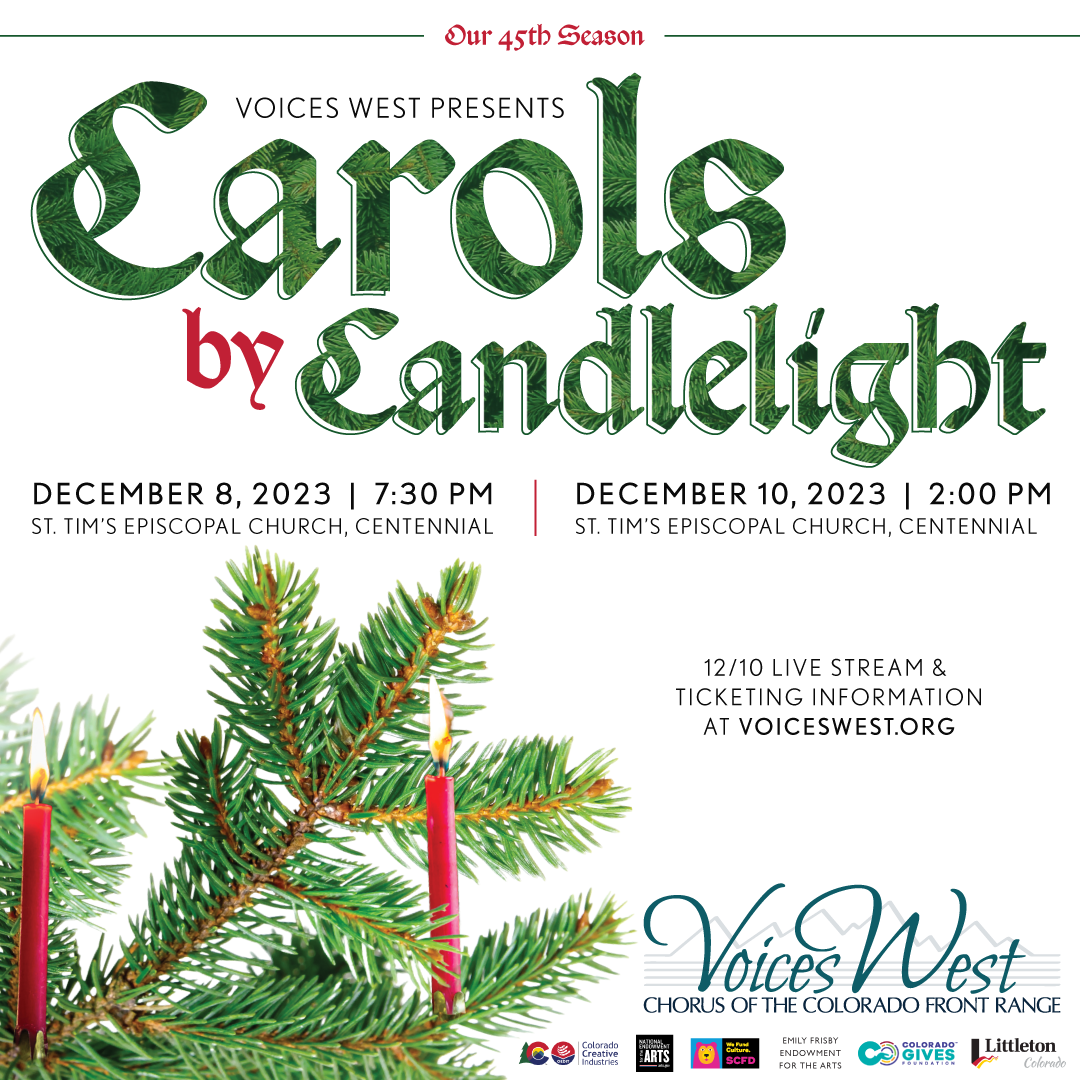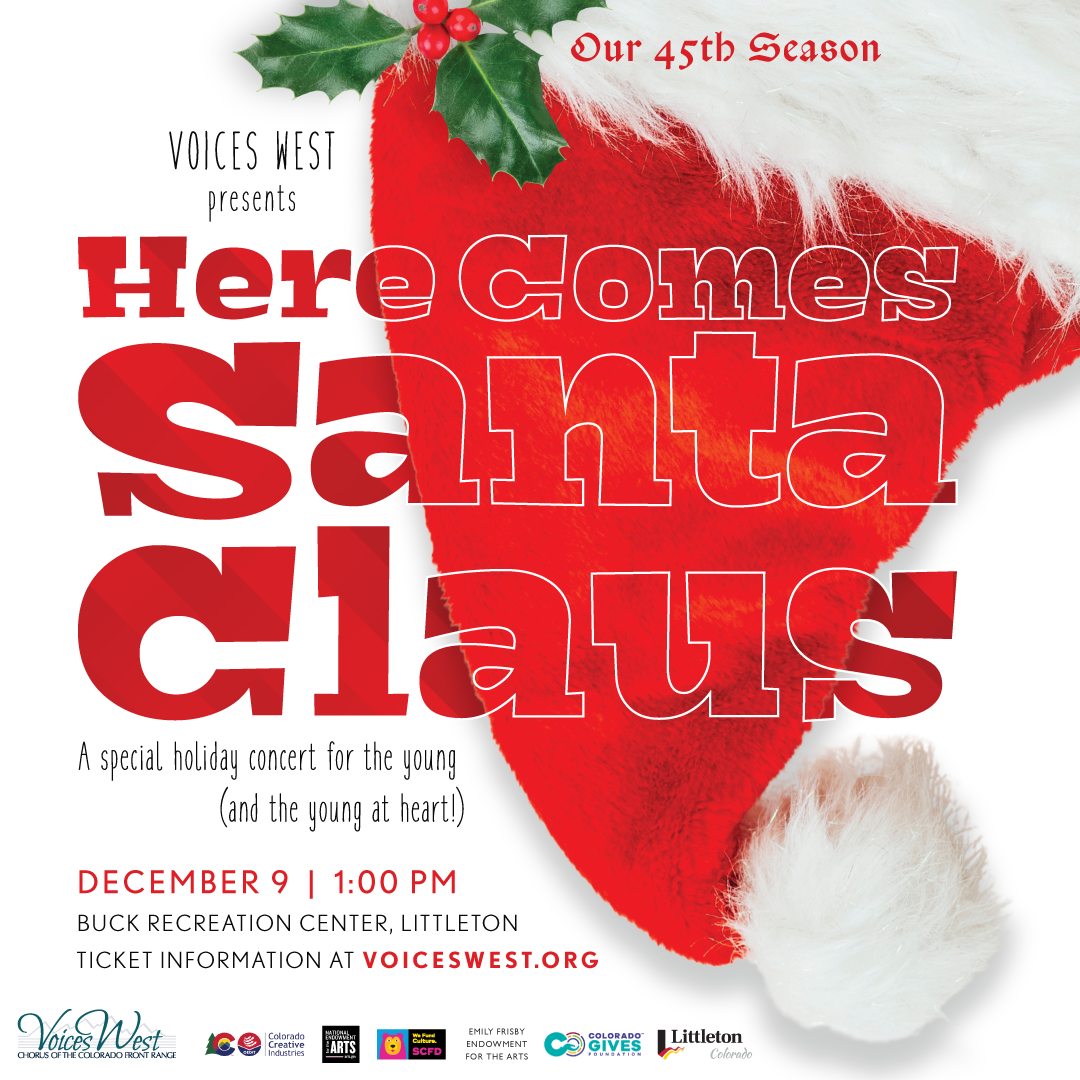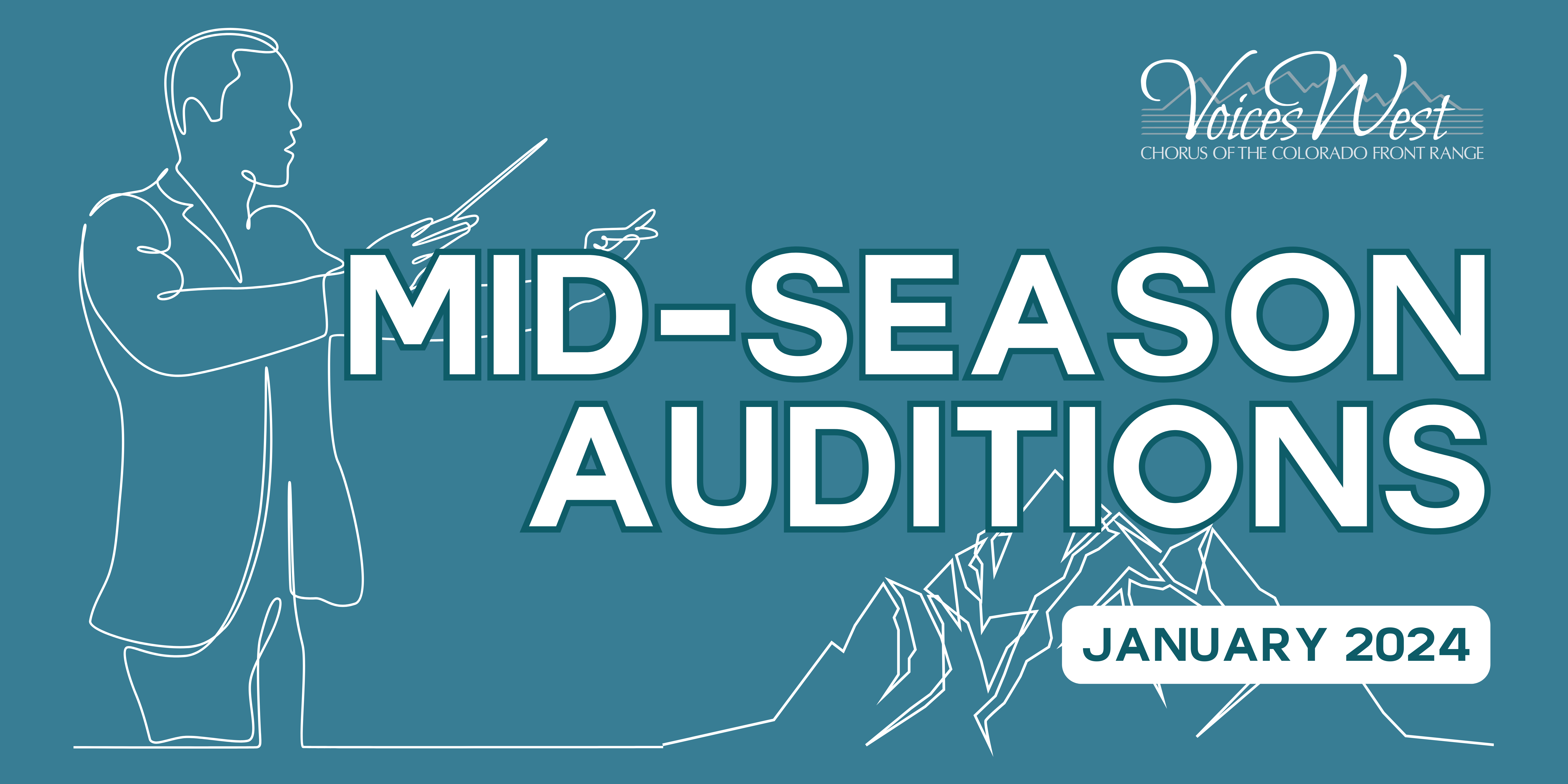 AUDITION TO SING WITH VOICES WEST!
We'll be holding mid-season auditions for altos, tenors and baritones/basses on Saturday, January 13, 2024, from 11am to 2pm, by appointment only. If you or someone you know would love to sing with Voices West, please contact Stef at [email protected].
Voices West Gift Certificates
Voices West gift certificates make great gifts for the music lovers in your life. Recipients may use gift certificates to purchase concert tickets or make a donation to Voices West.
To Donate: 
We hope you'll consider making a one-time or recurring monthly donation to help keep us singing. Donations can be made through Colorado Gives all year long.
We appreciate your support!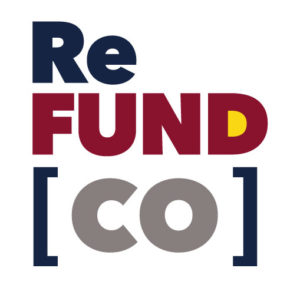 Did You Know?
You can donate all or part of your 2022 Colorado tax refund to a nonprofit of your choice! To donate to Voices West:
Use the "Voluntary Contributions" schedule on your CO tax return

Look for the option "Donate to a Colorado Nonprofit Fund" and insert the following:




Nonprofit's name: Voices West

Nonprofit's Secretary of State CCSA number (not EIN): 20103007912

Amount of donation
It's that easy! For more information: https://api.coloradononprofits.org/refund-co/. Voices West is grateful for your caring support.
Click here to see our list of caring and generous donors: 2022-2023 Donors
Statement of Nondiscrimination and Inclusivity
Voices West does not and shall not discriminate on the basis of race, color, religion, creed, gender, sexual orientation, gender identity, gender expression, age, national origin, ancestry, disability, marital status, or military status in any of its activities or operations. These activities include but are not limited to hiring and firing of staff, auditioning and selecting singing members, selecting volunteers and vendors, and providing services. Voices West is committed to providing an inclusive and welcoming environment for its members, staff, volunteers, audience members, and vendors.
Voices West is not a religious organization. While we often perform in church venues, we are not affiliated with any religion or religious organization.
Featured Events
Dec 8 2023 -

7:30pm

to

9:00pm
Tickets online or at the door on concert night. Doors open 7:00pm. TICKETS  
Dec 9 2023 -

1:00pm

to

2:00pm
Doors open at 12:30pm. Tickets available online and at the door on concert day. Children (12 &... more
Dec 10 2023 -

2:00pm

to

3:30pm
Tickets available online or at the door on concert day. Doors open at 1:30pm. TICKETS